Description
SUPER CERAMICS | Handmade Plate
Hey there! Check out these charming handmade ceramics, each one boasting an irregular aesthetic that's totally one-of-a-kind!
Crafted with a free spirit and a love for music, every piece is simple yet intricate, infused with the soul of its creator. sing this piece, you can feel the warmth of the ceramicist, and make your food even more appetizing. Its durability and resistance to fading make it a permanent and soothing fixture on your dining table.
Serving a homemade dessert on this plate is the key to success. No I am kidding, the key to success is a good dessert, homemade or from the bakery. Love is the key in my opinion.
-
SIZE
S: Diameter 20cm / Height 2cm
L: Diameter 26cm / Height 2cm
MADE OF
High-quality clay + blue pencil lines + top satin white glaze
MADE BY
Founder of the French SUPER CERAMICS brand, Charlotte Talbot, who created it 100% by hand.
OUR ADVICE
|General Care|
。Proper cleaning: Use mild detergent to clean handmade ceramic dishes. Avoid using harsh cleaners that may damage the surface.
。Regular cleaning: Please clean handmade ceramic dishes regularly to prevent dirt and bacteria from accumulating.
。Avoid soaking: Do not soak handmade ceramic dishes for long periods of time, as they may become stained or deformed.
。Place in a safe location: Choose a safe place to store your handmade ceramic dishes to prevent breakage or falling.
|Advanced Care|
。Use warm water to clean: Use warm water to rinse your handmade ceramic dishes to avoid damaging them with too hot or too cold water.
。Be careful with metal utensils: Using metal utensils can easily scratch handmade ceramic dishes and damage their surface. Please use them gently.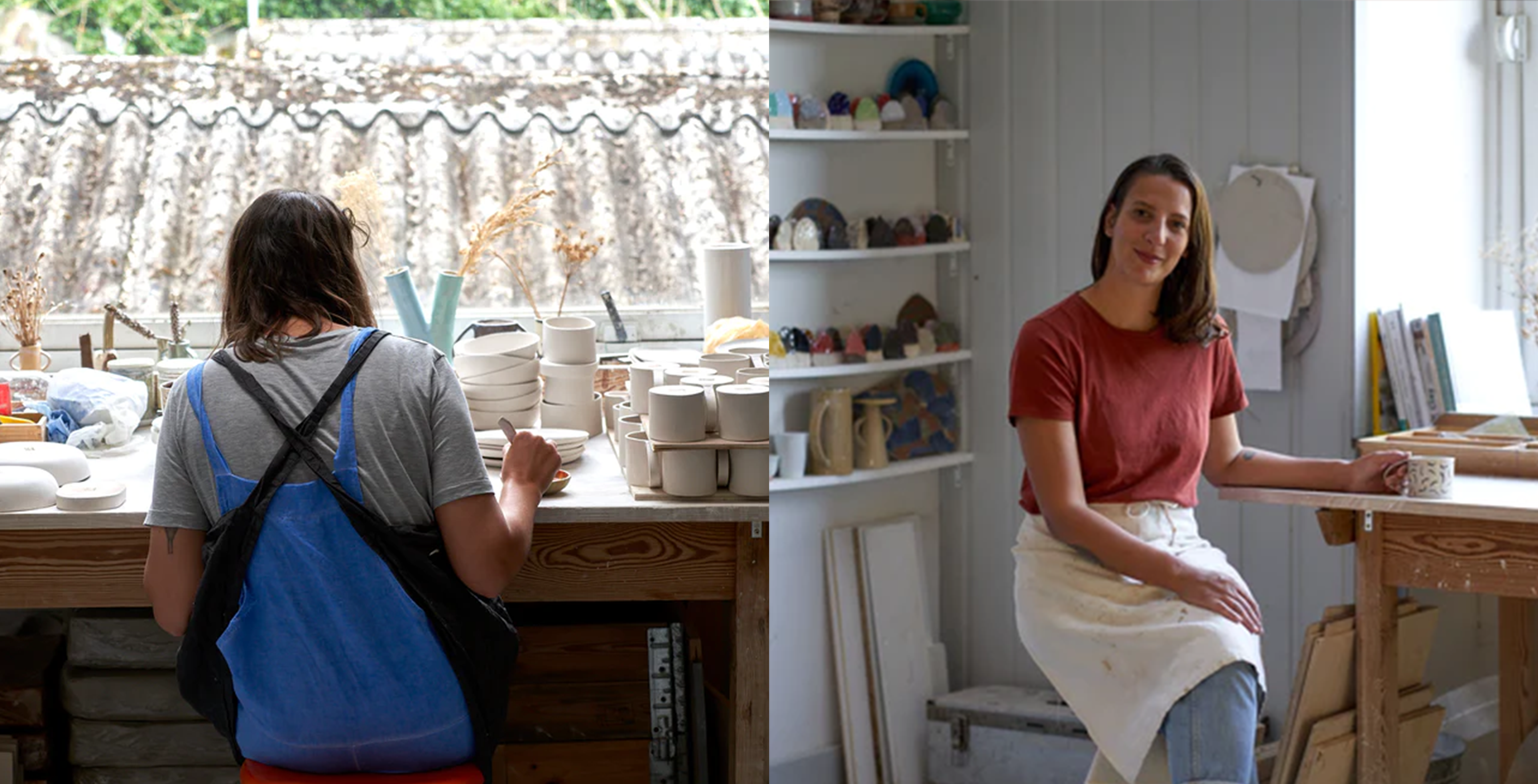 SUPER CERAMICS
A handmade workshop created with love from France
Charlotte Talbot, founder of SUPER CERAMICS, is a self-taught ceramic artist with a background in industrial design. In 2016, she decided to reduce her time spent in front of the computer and began immersing herself in the studio to experience more contact with the real world through her hands.
She carefully selects materials, crafts every detail, and meticulously draws every pattern, making each product unique and adding more beauty to life.