Description
SUPER CERAMICS | Handcrafted Blue Striped Soap Dish
This charming handcrafted ceramic soap dish boasts an irregular aesthetic that makes each piece uniquely its own.
Dancing to music with a free spirit, the maker shapes each soap dish by hand, resulting in a simple yet delicate design that reflects the creator's soul. Not only is it a beautiful decorative piece, it also provides an elegant storage space for your soap.
Perfect for use in the kitchen or bathroom, it quietly adds to your enjoyment of pure and natural living.
—
SIZE
12.5 cm x 9 cm / Height 3 cm
MADE OF
High-quality clay with blue pencil stripes and a satin white glaze on the top
MADE BY
Founded by Charlotte Talbot, a French artist who created the SUPER CERAMICS brand. 100% hand-drawn/made.
—
OUR ADVICE
|General Care|
。Keep dry: After use, clean the soap dish thoroughly and try to air dry it to avoid soaking it in water for too long.
。Avoid collisions: Avoid placing the soap dish in places where it is likely to collide, as this may cause wear and tear or damage.
。Regular cleaning: We recommend cleaning the soap dish once a week to remove any remaining soap and dirt and maintain cleanliness.
| Advanced Care  |
。Use warm water to clean: When cleaning the soap dish, use warm water to rinse it, avoid using hot or cold water, as this may damage the soap dish.
。Appropriate maintenance: If necessary, you can apply a thin layer of maintenance oil to the surface of the soap dish to help extend its lifespan.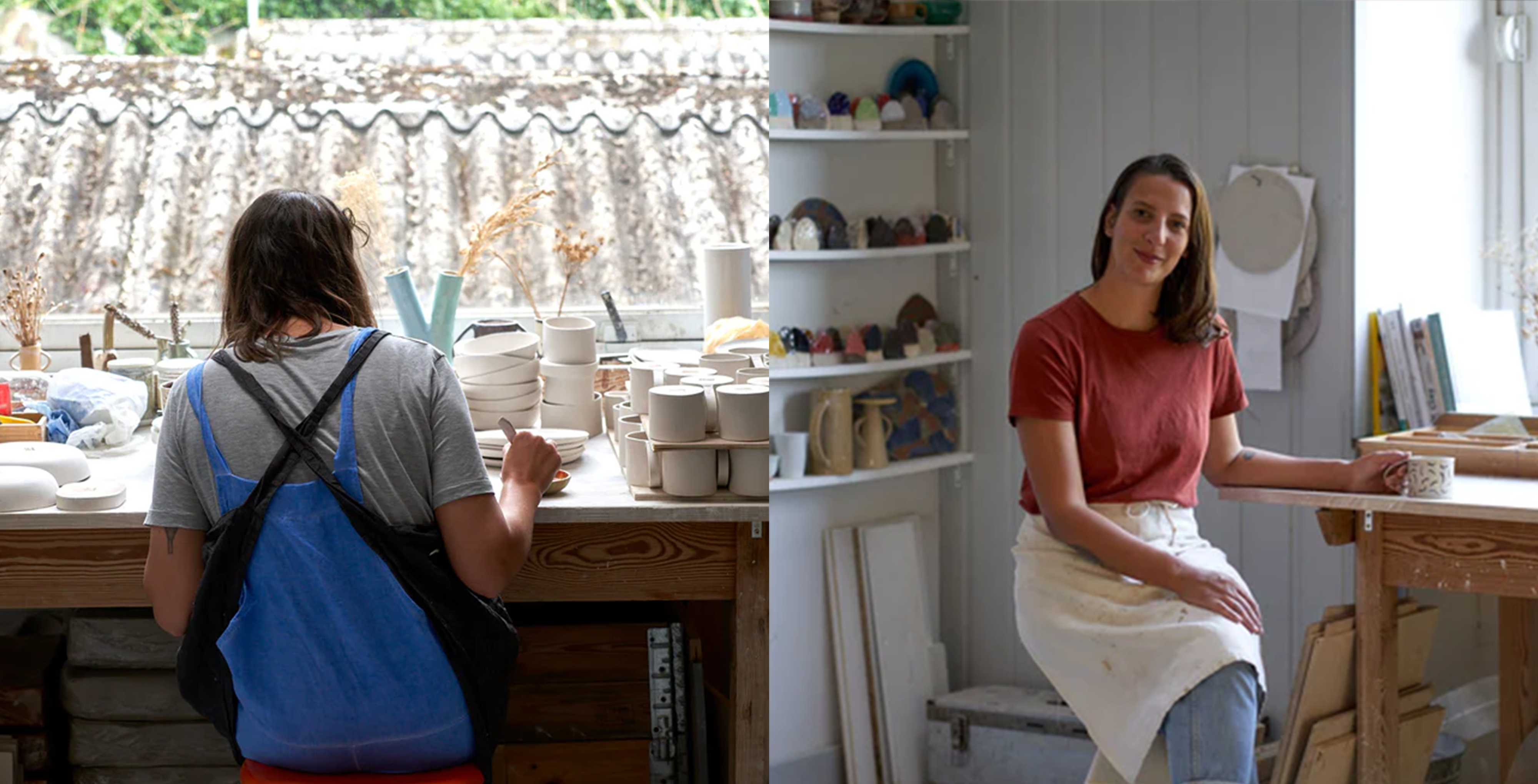 SUPER CERAMICS
A handmade workshop created with love from France
Charlotte Talbot, founder of SUPER CERAMICS, is a self-taught ceramic artist with a background in industrial design. 
In 2016, she decided to reduce her time spent in front of the computer and began immersing herself in the studio to experience more contact with the real world through her hands.
She carefully selects materials, crafts every detail, 
and meticulously draws every pattern, making each product unique and adding more beauty to life.